Melbourne loves to eat. This is a city where chefs are celebrities, brunch is a legitimate fourth meal of the day and people will cross the river for lunch.
Join us on the terrace at Time Out Fed Square or get comfy in the café; this is all-day dining at its best.
Breakfast is available until 3pm every day and food is served until well after the sun goes down. Be selfish and order something just for you, or grab some friends and share a selection of dishes from our expansive international menu.
Time Out Fed Square's commitment to working with great local suppliers and food producers puts the freshest and tastiest food on your plate to enjoy with the best view in town.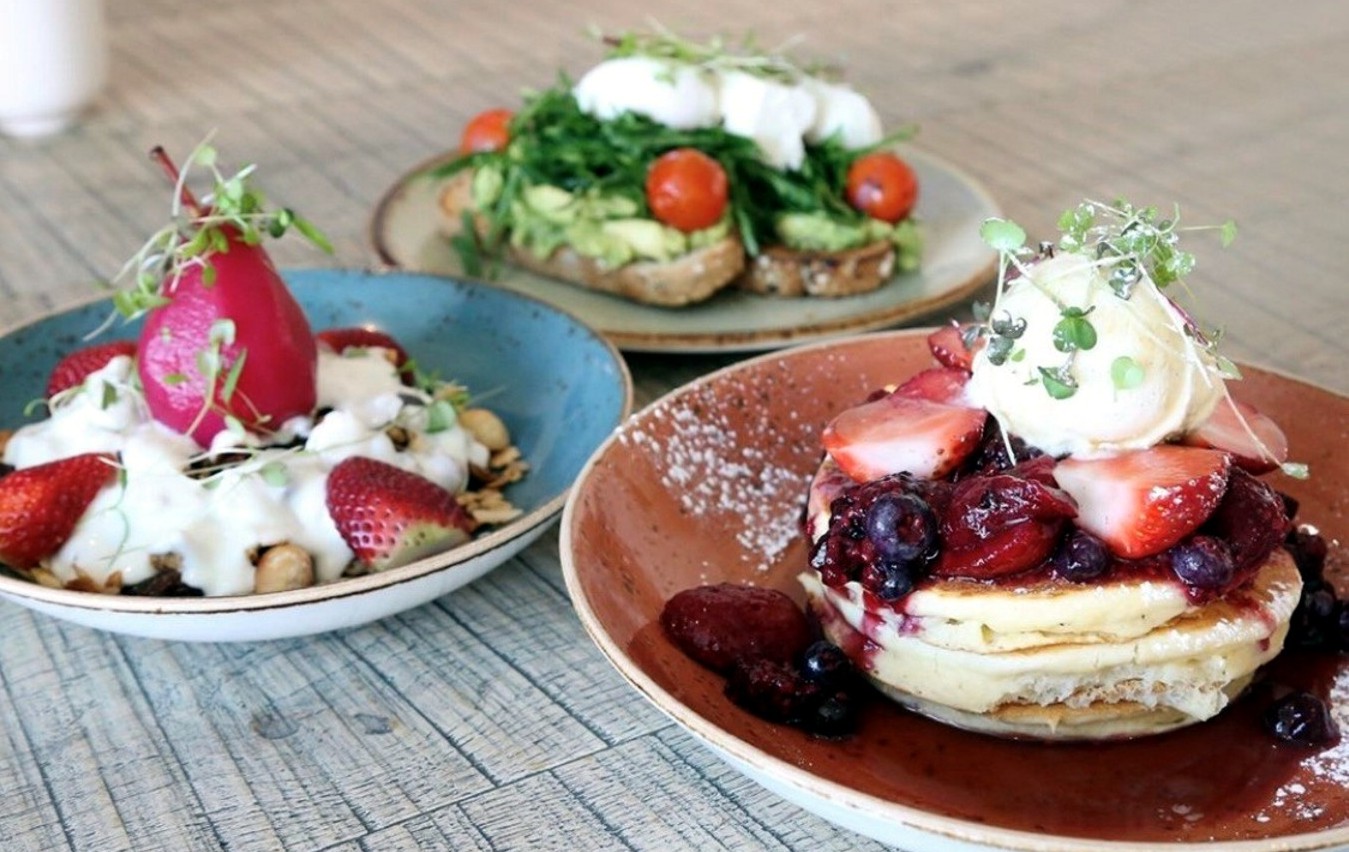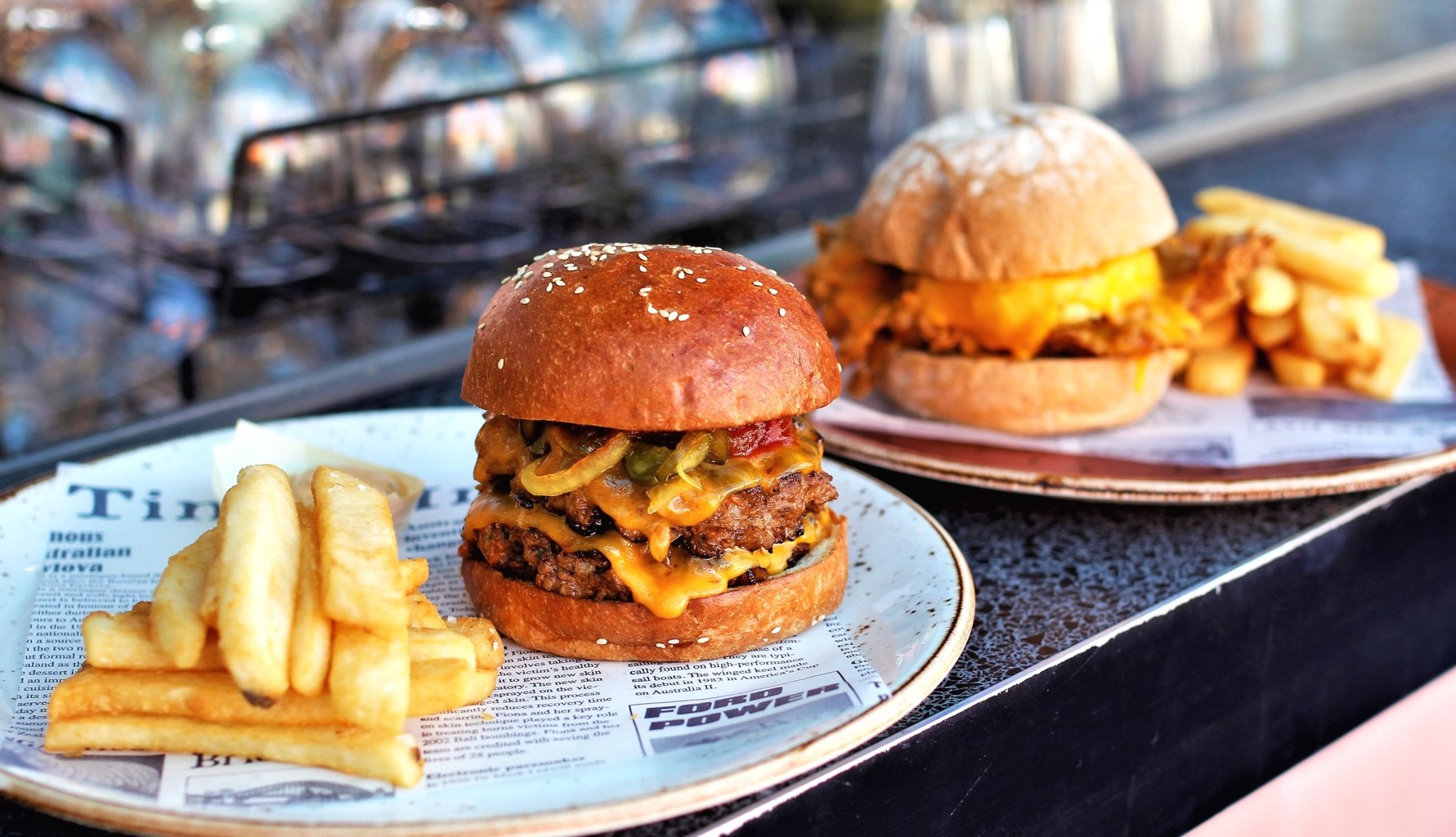 Breakfast - Served until 3pm every day
Freshly Squeezed Orange Juice

9.5

Berry Smoothie

Mixed berries & honey blended with milk & yoghurt

13.5

Mango Smoothie

Mango coulis & coconut milk blended with yoghurt

13.5

Sunrise Drink

Mixed berries, pineapple, passionfruit pulp & orange juice blended with ice

13.5

Prosecco

13.5

Spicy Bloody Mary

Vodka, tomato juice & Worcestershire sauce

19

Espresso Martini

A double shot of espresso, vodka & kahlua, shaken over ice & served in a chilled martini glass

22

Mimosa

Prosecco & orange juice

13.5

Mango Bellini

Prosecco & mango coulis

16

Aperol Spritz

Aperol, Prosecco & Soda with fresh fruit over ice

17

Baileys Latte

Latte with a shot of Baileys

16

Baileys Hot Chocolate

Hot chocolate with a shot of Baileys

16

Toasted Muesli (V, GF, VO)

A mix of almonds, sunflower seeds, currants, cranberries, coconut, berries and toasted flakes topped with maple yoghurt and strawberries

17

Big Fed (GFO)

Fried eggs, mushrooms, tomato, bacon, chorizo & a hash brown on toasted sourdough

28

Poached Eggs (V, GFO)

served on toasted sourdough

16

Buttermilk Pancakes (V)

Served with muddled berries, Canadian maple syrup and ice cream

23

Chilli Scrambled Eggs (GFO)

Scrambled eggs, bacon, red chilli, spring onion, cheddar and chilli sauce on sourdough toast

24

Halloumi & Zucchini Fritters

Served with crushed green peas, fresh mint, rocket, pickled onion, crumbled goats cheese, toasted seeds and a poached egg.

26

Timeout Benedict (GFO)

Southern style pulled pork, poached eggs, on a potato rosti topped with hollandaise

26

Chunky Avocado (V, GFO, VO)

Avocado, slow roasted tomatoes & spinach served on toasted zeally bay organic sourdough with persian style feta

Add poached eggs (5 extra)

23
Chilli Prawns (GFO)

With smoked chilli ponzu sauce and fennel pickle

20

Salt & Pepper Calamari

Lightly fried and served with lemon aioli

26

Meatballs

Veal & pork meatballs cooked in tomato sugo, parmesan & garlic herb bread

21

Crispy Korean Chicken tenders (4)

W/ gochujang, cashews & sesame seeds

20

Cheese Cigars (3) (V)

Halloumi, feta, mozzarella & gruyere cheese in a crisp pastry with honey quince jam

20

Duo of dips (V)

spiced carrot dip & beetroot hummus served with warmed Turkish bread

19

Fat Chips (V, VO)

With garlic aioli

16
Sandwiches
Cubano (GFO)

Slow cooked pulled pork, smoked leg ham, cheese, pickles & dijonnaise on toasted bun

20

Mushroom Melt (V)

Grilled mushrooms, sautéed spinach, feta & cheddar cheese on organic sourdough

20

Cheeky Chick (GFO)

Poached chicken breast, mayo, chives, rocket & avocado on organic sourdough

20

Morning Recovery (GFO)

Grilled bacon, fried eggs, cheddar cheese & tomato relish in a warm pide

20
Pizza
Lamb (GFO)

Zaatar lamb strips, red onion, mozzarella & napoli, topped with coriander, pomegranate, sesame seed and mint yoghurt

28

Margherita (V, VO, GFO)

Bocconcini, mozzarella, napoli and fresh basil

24

Capriccioso (GFO)

Ham, mushrooms, olives, anchovies, napoli and mozzarella

26

Ham & Pineapple (GFO)

Ham, pineapple, napoli sauce & mozzarella

25

BBQ Chicken Pizza (GFO)

Smoked chicken, bacon, pineapple, red onion, napoli, mozzarella and smokey BBQ sauce

27

Pumpkin & Feta (V, VO, GFO)

Oven roasted pumpkin, napoli, mozzarella, cashew & macadamia pesto topped with a rocket , feta and pine nuts

25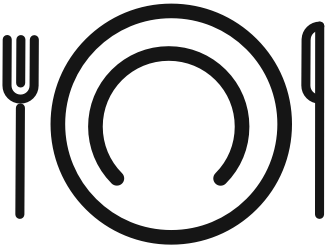 Mains
Warm Sweet Potato Salad

Honey glazed roasted sweet potatoes, feta, sundried tomatoes, pinenuts, tomatoes, spanish onions, cucumbers & roasted kale with a balsamic glaze

28

Warm Thai Chicken Salad (GF)

Thai marinated chicken breast, cucumber, peanuts, carrots, beansprouts, onion, lettuce, coriander and mint tossed with a chilli, coconut and lime dressing

32

Black Angus Burger (GFO)

200gm beef patty, cheese, lettuce, tomato, pickles, caramelised onion & truffle mayo, served with fat chips

32

Chicken 'n' Mushroom Penne

Tender chicken breast, mushroom and spinach in creamy white wine sauce topped with parmesan

32

Pumpkin Risotto (V, GF, VO)

Butternut pumpkin, baby spinach, toasted pine nuts & parmesan

Add chicken breast (7 extra)

30

Chicken Parma

Schnitzel topped with Napoli, ham, melted cheese, fat chips and salad

34

Fish N' Chips

Beer battered King George whiting, salad, fat chips & tartare sauce

36

Steak (GF)

Chargrilled Victorian porterhouse (350g) with slow roasted chat potatoes & a mushroom brandy cream sauce

49

Grilled Salmon

Miso marinated Tasmanian Atlantic salmon fillet, served on soba noodles salad with red cabbage, carrot, edamame beans, pickled ginger, nori tossed in a roasted sesame seed dressing & wasabi mayo

38
Cakes
Apple & Blueberry Crumble

Stewed apple and blueberries with crunchy oat & coconut crumble served with chantilly cream

16

Sticky Date

Served warm with a rich butterscotch sauce and chantilly cream

16

White Chocolate & Raspberry Cheesecake

Cheesecake served with chantilly cream

16

Chocolate Delight

Chocolate mud cake served warm with a rich chocolate sauce & ice cream

16
GF - Gluten Free V - Vegetarian GFO - Gluten Free Option available on request